Hot & Cold Therapy Wrap
Regular price
Sale price
$31.00 USD
Unit price
per
Sale
Sold out
Designed for a restful ease and therapeutic muscle relaxation, the therapy wrap, handmade in Stratford Ontario, Canada is flexible enough to use anywhere on the body.  It is a welcome relief for aching muscles, cramps or night sweats.  The hardwearing cotton canvas body means the therapy wrap will last for years to come. The natural fabric ensures healthy relaxation. The removable linen cover ensures easy laundering.  All seams are finished to prevent fraying. All fabrics have been pre-washed and shrunk. The wrap is approximately 7 x 21 inches. Filled with ground English walnut shells*, an eco-friendly by-product that is biodegradable and has excellent heat retention properties as well as a pleasant scent after heating. The wrap may be heated in the microwave or cooled in the freezer. 
Instructions for use:  Drape therapy wrap around your neck and shoulders or anywhere you need therapeutic muscle relaxation. Breathe in the calming scent. Heat in the microwave at 30 second intervals for 2-3 minutes. Or place in a freezer bag and cool the wrap for 1-2 hours.
A portion of all sales is donated to The United Way Perth Huron 
To Launder: Launder the protective sleeve in a cold-water wash and air dry. 
*Walnut Shell may contain trace amounts of walnut proteins that have been known to cause allergic reaction. The most common nut allergies are caused by ingesting the proteins of the nuts, so we would not be concerned if this is the type of nut allergy you have. However, the more uncommon allergy is Anaphylaxis. Anaphylaxis is a serious, life-threatening allergic reaction typically to airborne particulate. Therefore, we would not recommend the use of this product if there is a potential for an anaphylactic reaction.
Materials

All fabrics have been pre-washed in biodegradable detergent, then air dried.

Fabric choices:

100% Linen--7 oz./yd (medium weight)

100% OEKO-Tex certified Linen-- 7 oz./yd (medium weight)

Cotton Canvas--7 oz./yd (medium weight)

Cotton Muslin--3 oz/yd (light weight)
Share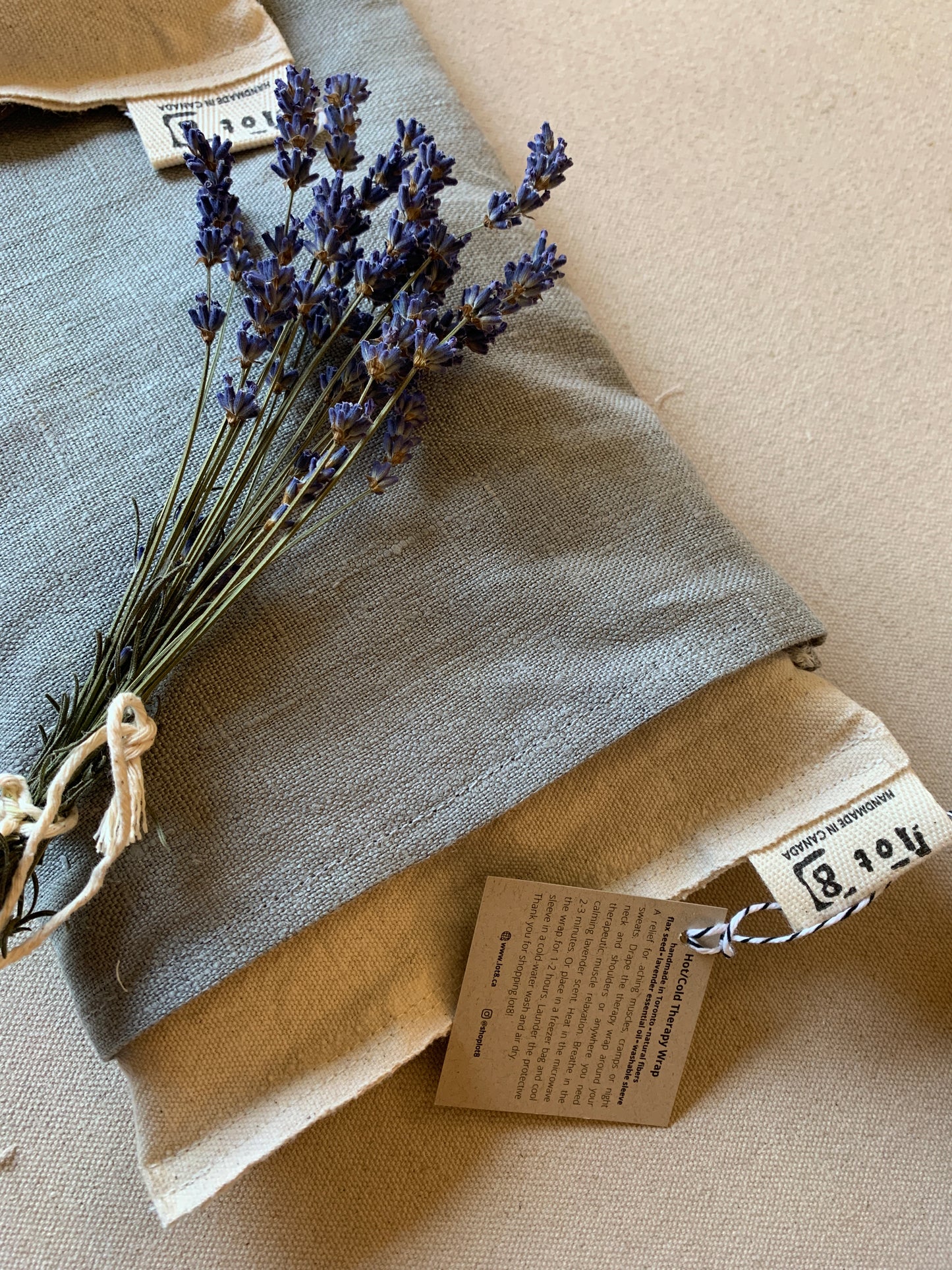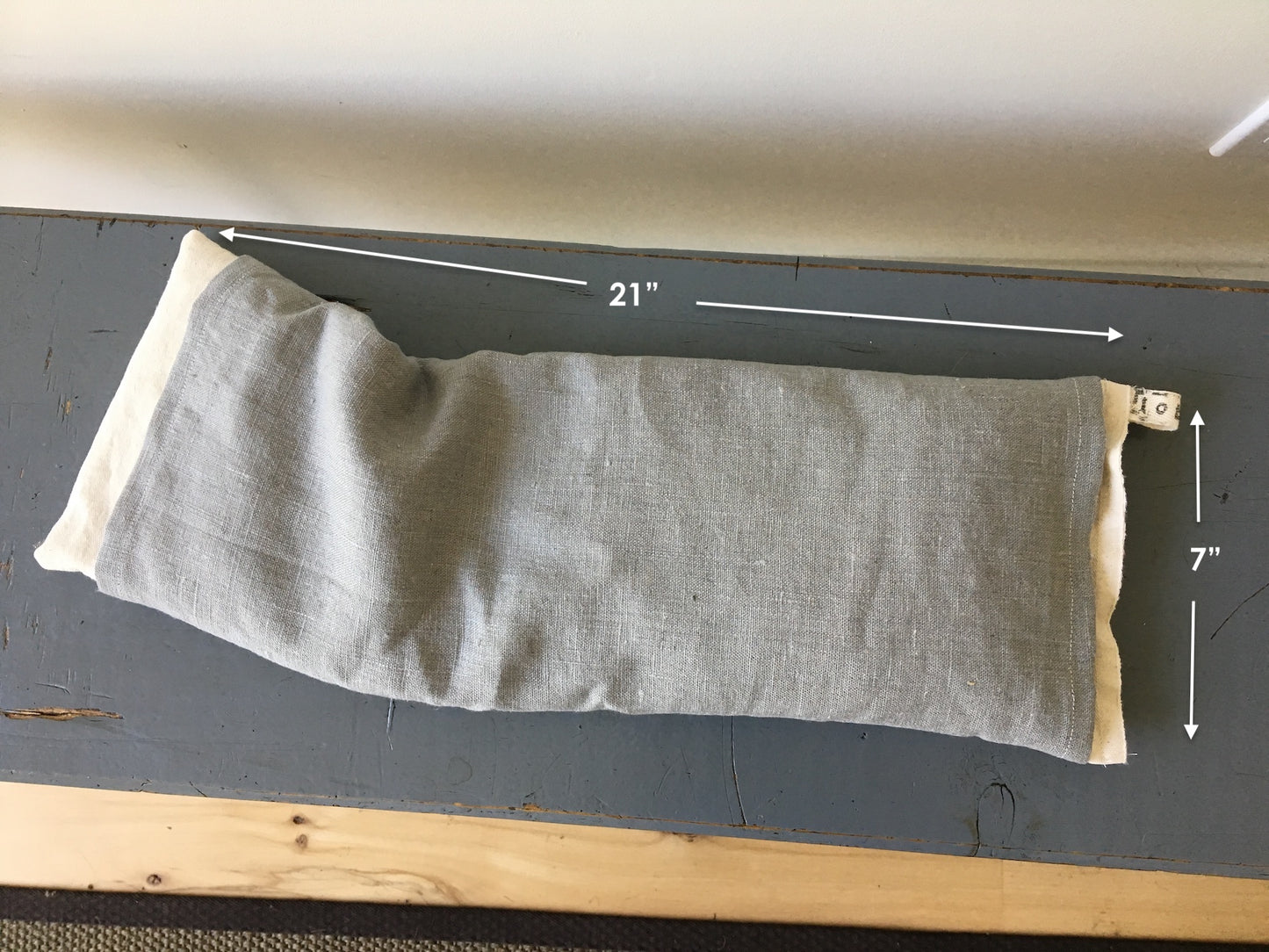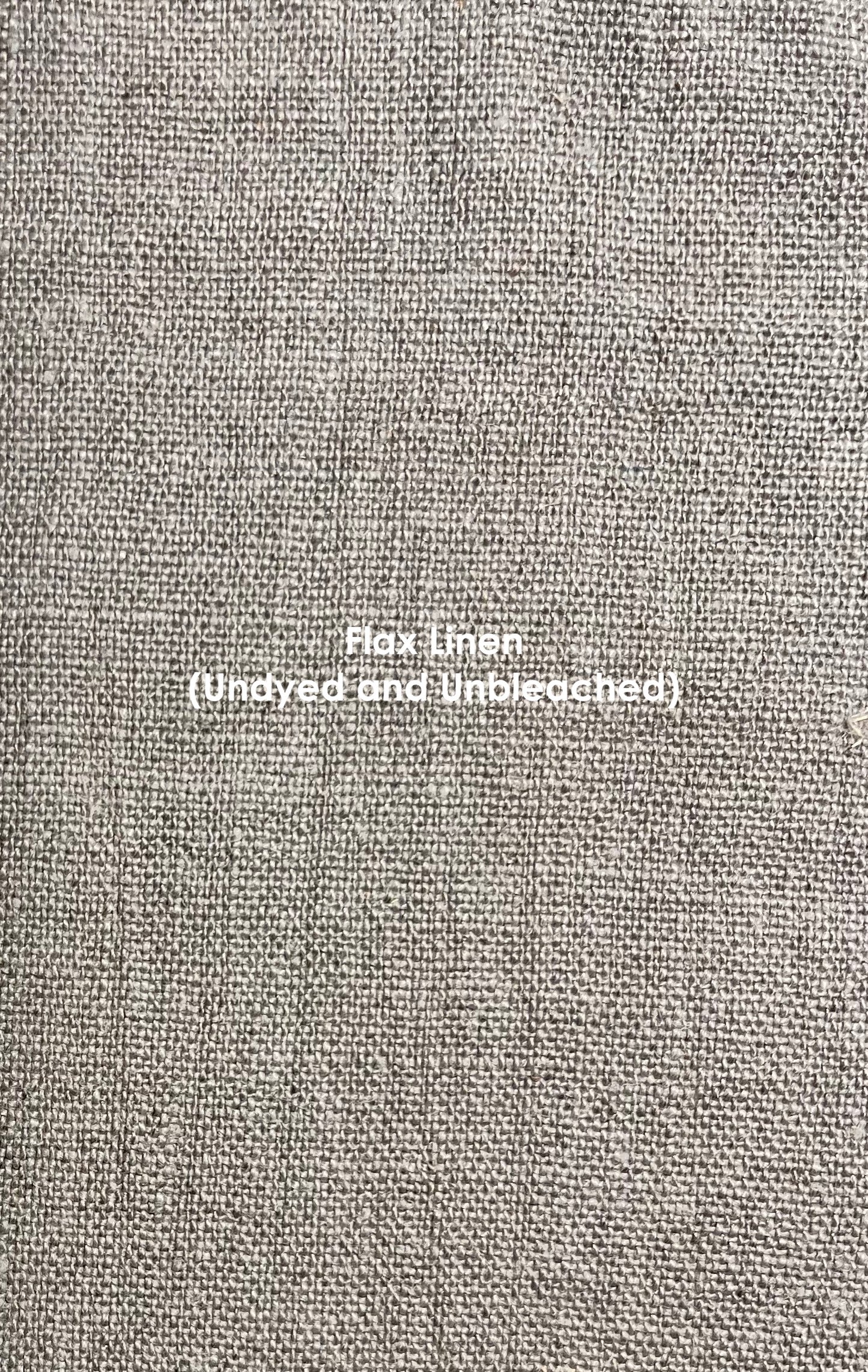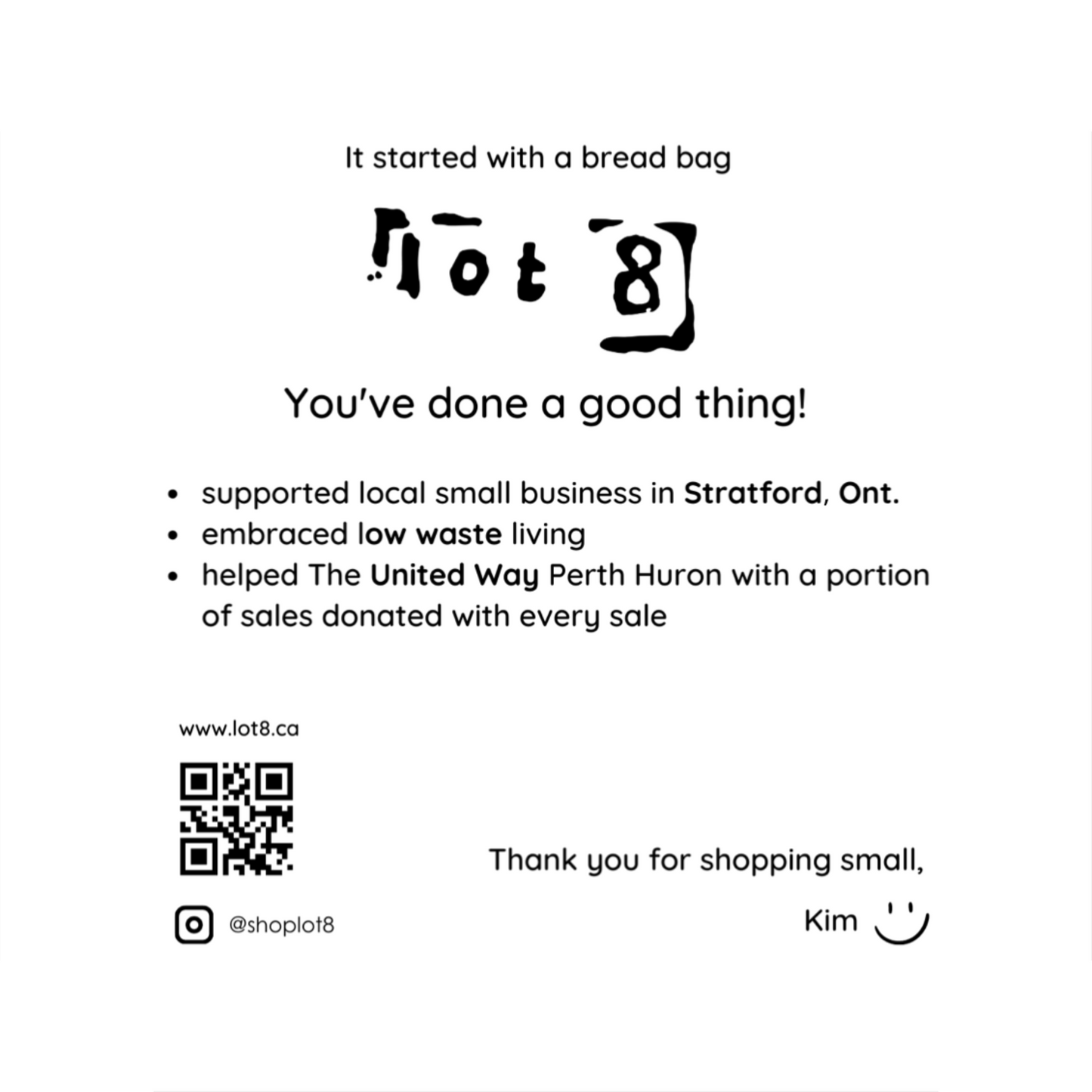 Beautiful and well made
This is the nicest hot and cold therapy wrap that I have ever owned. It's beautifully made and I love that it has a removable linen cover. It's filled with walnut shells and lavender essential oil which gives it a very calming scent when heated and it's a nice size for draping over my shoulders.